December 5, 2022
With its close relations to the U.S. and sharing of a common language, it is no surprise that one of the most frequent requests I get is setting up a deposition in England. Luckily, England is one of the most accessible places to schedule an international deposition, and I have done so with success more times than I can count. With that being said, here are four tips to keep in mind to help make your deposition in England as easy and stress-free as possible.
Yes, you can hold a U.S. depo in England

Taking U.S. depositions in England is permissible, and in general, you can depose willing witnesses in England without any special formalities or involvement of foreign courts. Depositions in England can take place at your chosen venue, whether a hotel, law firm office, conference room, or videoconferencing facility.

Remote depositions in England

Remote depositions are here to stay, primarily due to their proven track record of being practical and less expensive for clients. Although attorneys can self-manage a remote deposition, the time-consuming setups, testing, pre-loading exhibits, and handling security concerns can take valuable time away from their cases. Let a court reporting firm like Optima Juris handle all the heavy lifting. Here are two optimal options for conducting your remote or hybrid deposition in England:

Court Reporter with the Witness – One of our local court reporters will travel to the witness's location and capture a verbatim record of the proceeding while the attorneys attend remotely.
Court Reporter NOT with the Witness – The witness, court reporter, and attorneys are all in separate locations. Our certified and trained court reporters will capture a verbatim record of the proceeding using our state-of-the-art technology from a remote location.

Plan early

The golden rule that I always try to impress upon clients planning depositions abroad, is to be sure to plan as far in advance as possible. While there are great professionals in England, they are in limited supply and can sometimes be booked up far into the future. The further you plan ahead, the more likely it is that you'll be able to locate and book the right court reporter for your deposition.

Use local videographers, court reporters and interpreters

Another tip for a successful depo in England is finding the perfect local deposition services for your law firm. When possible you always want to go local.  Local court reporters, legal videographers, and interpreters mean no travel costs and provide a level of expertise and experience that can't be duplicated.  It's a win win situation!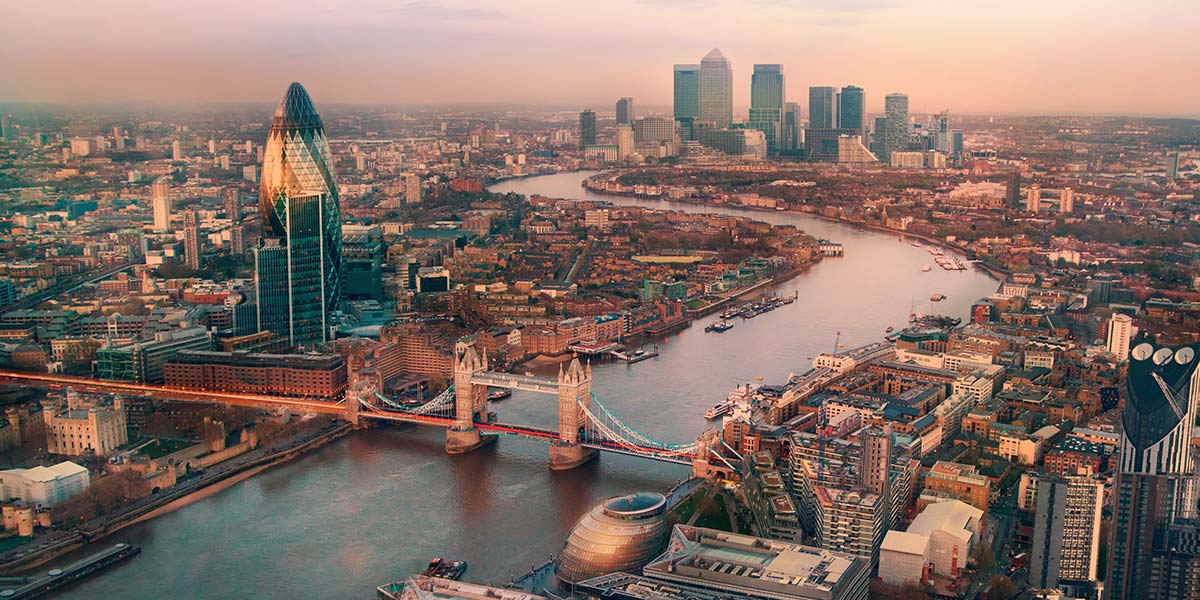 Tips for traveling to England
Visas & Passports
U.S. passport holders may enter England for up to 180 days for tourist or business purposes without a visa.
Major Airports in England
| | | |
| --- | --- | --- |
| Airport | City | IATA |
| Birmingham International | Birmingham | BHX |
| Bristol International | Bristol | BRS |
| Leeds Bradford | Leeds | LBA |
| Liverpool John Lennon | Liverpool | LPL |
| London City | London | LCY |
| London Gatwick | London | LGW |
| London Heathrow | London | LHR |
| London Luton | London | LTN |
| London Stansted | London | STN |
| Manchester | Manchester | MAN |
| Newcastle | Newcastle | NCL |
| East Midlands | Nottingham | EMA |
| Southampton | Southampton | SOU |

Airlines that fly direct from the U.S. to England
Air New Zealand
American Airlines
British Airways
Delta
Norwegian
Thomas Cook Airlines
United
Virgin Atlantic
Places to Stay
Agoda search of hotels in England
Hotel.com search of hotels in England
Lonely Planet search of hotels in England
Currency
The currency in England is the British Pound.  You can find the current exchange rates here.
Banking hours 

Banks are generally open from Monday to Friday, 9.30 am to 4.30 pm.  Many are also open on Saturdays.  
Helpful Links

Find Out More
Optima Juris has local reporters in England and throughout Europe who are professionals with extensive experience conducting U.S. depositions abroad.  With over 22 years of providing local deposition services in England, we have more experience than any other firm on the planet!  We are your go-to resource for any questions about setting up a deposition abroad, and we love showing off our knowledge, so don't be shy about contacting us.