October 19, 2011
Top 17 iPad 2 Apps for the Legal Industry
In celebration of the launch of Optima Juris we are giving away a brand new iPad 2. If you want to enter just go to our Optima Juris Facebook Page and sign up to WIN! With this in mind we put together a list a Top iPad 2 Apps for the Legal Industry.
Whether you're an experienced attorney or a certified court reporter, if you have an iPad (or even iPhone), you have a tool that has no comparison. An iPad has access to millions of different applications and you can even create your own (but that is for another time) As an all-in-one tool the iPad 2 can make your job in the legal world far simpler. Even so, there can be a learning curve to unlocking the full potential of this device. To help you get the most of your iPad, we have gathered the top iPad apps for attorneys, court reporters and for all in the legal industry. They include everything from a legal dictionary to a court reporter that can fit in your pocket.
1. Dragon Dictation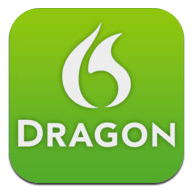 Ever wish you could carry a court reporter in your pocket? Get the next best thing in this app. Simply dictate a message to your iPhone and, almost instantly, your voice is transcribed with amazing accuracy.

Some Tips For Dragon Dictation: http://isource.com/2009/12/09/some-tips-for-dragon-dictation/
Review: http://www.macworld.com/article/150284/2010/04/dragon_dictation.html
2. Translate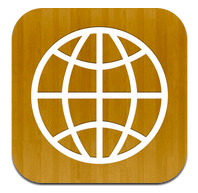 Have a client who doesn't speak English? Then try this free app to get the next best thing to an actual translator. It lets you translate any text or phrase in 42 different languages.

Review: http://www.sonicomobile.com/itranslate-ipad/
3. Adobe Reader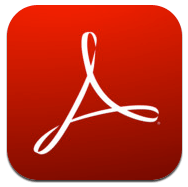 Just recently Adobe released this app for the iPad and iPhone and the features are simple and useful. It allows you to read the PDF the way you want and also has an option to search. Great for when you're waiting for that deposition to strart.

Review: http://betanews.com/2011/10/18/adobe-reader-finally-comes-to-ipad-iphone/
4. Dropbox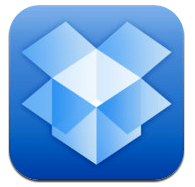 It's been on top 20 lists before, but Dropbox's lifesaving app is well worth mentioning again. It allows you to upload your files to their site, access them from anywhere, and share with co-workers and clients. An excellent choice just for the backup alone but has so many other uses.

Review and How To: http://www.riyaz.net/tech/dropbox-tutorial/5600/
5. BOX.net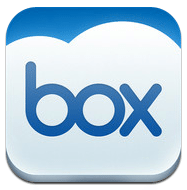 Box.net offers content management and file storage in the cloud. It's like it's competitor Dropbox, but includes more collaboration tools. The company has adopted a freemium business model, and provides 5GB of free storage [3] for personal accounts. A mobile version of the service is available for Android, iPhone, iPad and WebOS devices. It's a direct competitor of Dropbox
*Update*
Box.net has updated there iOS app and if you sign up by December 2 through the iPad or iPhone they will give you 50GB of storage for LIFE!
Read More: http://blog.box.net/2011/10/12/were-giving-ios-users-insane-amounts-of-free-storage-box50gb/
6. Evernote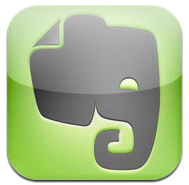 If you take notes during meetings or trials, an app to help you out is essential. Evernote is a very popular option and offers apps for both your iPad and desktop all at no charge. In fact, it was ranked the best free note taking app by The Easy Mac.

Latest Update: http://blog.evernote.com/2011/08/22/the-big-evernote-for-ios-update/
7. Black's Law Dictionary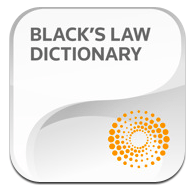 Black's Law Dictionary is the definitive legal resource for lawyers, law students and laypeople alike. Edited by the world's foremost legal lexicographer, Bryan A. Garner, Black's Law Dictionary is known for its clear and precise legal definitions, substantive accuracy, and stylistic clarity — making it the most cited legal dictionary in print. ($54.99)
Review: http://legalgeekery.com/2010/05/20/review-blacks-law-dictionary-for-ipad-and-iphone/
8. Memeo Connect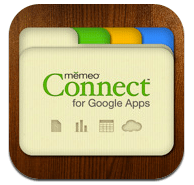 If you use Google Docs in your legal education or career, thisis the app for you. It allows you to automatically download and store Google docs and view them offline. It even supports MS Office Docs and iWork documents.

Review: http://www.geeky-gadgets.com/memeo-connect-reader-brings-google-docs-to-your-ipad-31-03-2010/
9. Court Days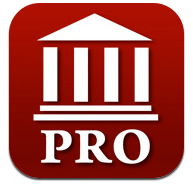 Get a calendar app just for lawyers in this iPad app. It is based upon the California Code of Civil Procedure and allows you to customize date triggers. ($2.99)

Review:http://trial-technology.blogspot.com/2011/03/court-days-pro-ipad-and-iphone-app-for.html
10. Exhibit A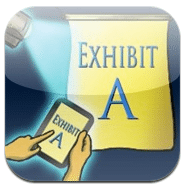 Use the app to organize and present information on your iPad. It is intended for presentations in the courtroom, boardroom, and even classroom. It also comes with an easy to use import feature ($9.99)

Review: http://www.maclitigator.com/2011/03/18/exhibit-a-ipad-trial-presentation-app/
11. RLTC: Evidence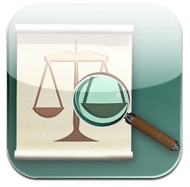 This image presentation app is built for trial lawyers to organize and annotate documents and images. Appdiscover has more on their blog including screenshots. ($9.99)

Company Page:http://www.rosenltc.com/app.html
12. Quickoffice Pro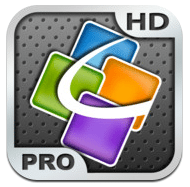 If you use Microsoft Office and want to bring your iPad in on it, this app is a must have. In addition to working with many office programs, it utilizes the tapping, scrolling, and dragging options the iPad gives you. It is currently on sale for ($19.99)

Company Page: http://www.quickoffice.com/quickoffice_pro_hd_ipad/
13. Fastcase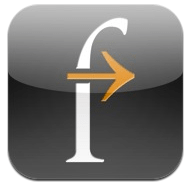 Get a legal research service that puts a comprehensive national law library and more powerful searching, sorting, and visualization tools at your fingertips in this app. The libraries include primary law from all 50 states, as well as deep federal coverage going back to 1 U.S. 1, 1 F.2d 1, 1 F.Supp. 1, and 1 B.R. 1. T Subscription rates for $65 per month or $95 per month apply, but they do offer a free trial.
Company Page: http://www.fastcase.com/whatisfastcase/
14. Trial Pad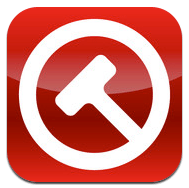 This legal app allows you to organize documents quickly and easily. Use your iPad to present evidence to judges and juries, as well as annotate and display documents. ($89.99)

Company Page:http://www.trialpad.com/
15. iJuror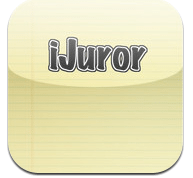 By Front9Technologies, iJuror is a graphical app which helps the attorney select  from the jury pool by displaying  the number of potential jurors in columns and rows. With a few flicks of the finger, an attorney can record a great amount of information for a civil or criminal trial and make better informed decisions in jury selection. ($9.99)
Review: http://www.technoesq.com/litigation/2010/07/29/ijuror-using-ipad-jury-selection/
16. JuryTracker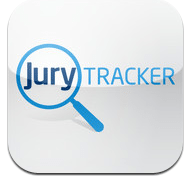 JuryTracker facilitates the collection jury information and observations about jurors during trial. Detailed data collection is supplemented by comprehensive reporting. Unlike thetool iJuror, Jury Tracker is designed to record jury observations during trial. ($4.99)

Review: http://offsitelawcenter.com/Blog/tabid/296/articleType/ArticleView/articleId/307/Jury-Tracker-iPad-App-An-App-Just-for-Lawyers.aspx
17. JuryStar

JuryStar was created by Litigator Technology's CEO, a practicing litigator who has averaged between six and seven jury trials per year for the last eight years. It is the first and only complete jury selection system for the iPad. For a video demonstration and the user manual, visit www.litigatortechnology.com ($39.99)
Review: http://www.nooga.com/20365_local-district-attorney-creates-ipad-app-to-assist-jury-selection-process/#.TpxmLeBD9oE.facebook
If you have any other suggestions for iPad 2 Apps we'd love to hear about it. Comment below.