Get connected with a Global Deposition Expert
Fill out this simple, free quote request and we will be in touch within 24 hours (usually much sooner) with details on how we can help.
Optima Juris LLC will not share your information with any outside parties.

Optima Juris & AAA-ICDR Partnership
Offering you a new suite of solutions for your arbitration & mediation needs
Optima Juris has joined forces with the American Arbitration Association – International Centre for Dispute Resolution® (AAA-ICDR®) to provide a wide range of arbitration and mediation solutions. With 23 years of experience, we have modernized virtual, hybrid, and in-person proceedings. Our aim is to assist attorneys and law firms in achieving their deposition and hearing objectives with ease, allowing them to focus on the legal aspects of their cases.
AI-Powered Transcription
Traditional Stenographic Court Reporting
Virtual/Hybrid Hearing Hosting and Support
On-Demand Interpreters
Exhibit Management / Document Translation / Electronic Presentation of Evidence (EPE)
Concierge Conference Rooms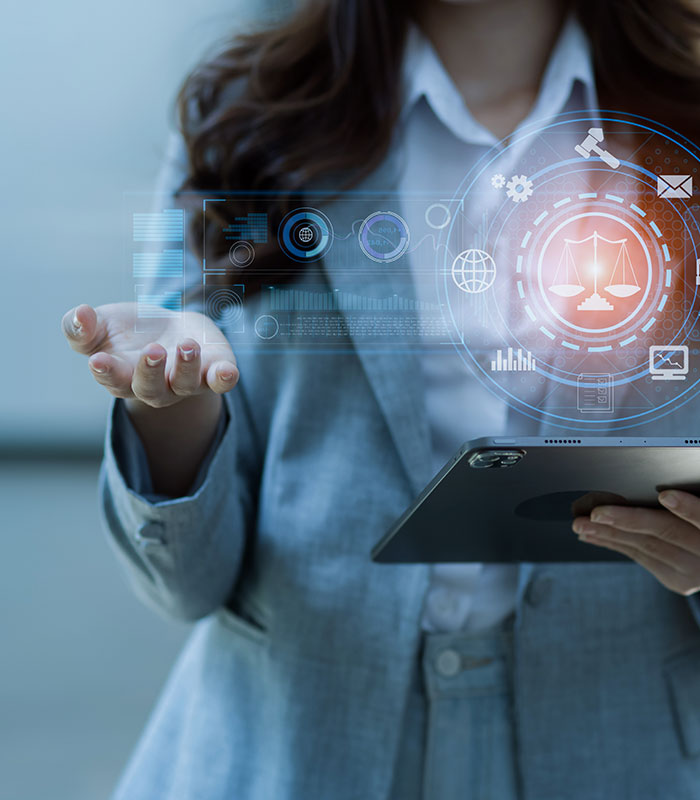 Deposition & Hearing Solutions to Make Your Case Easier
Optima Juris offers technology-friendly, custom service that ensures your needs are met with the best possible solutions.

All Inclusive
End-to-end elite deposition and hearing services tailored to help attorneys focus on legal matters, not logistics.

Innovation is in our DNA
23+ years of virtual deposition hosting experience, long before Covid-19 made such arrangements common practice.

Customized Approach
We customize each proceeding, providing seamless and hassle-free deposition and hearing services.

Fast, Simple, & Hassle-Free Scheduling
Visit our service request portal, email us, or give us a call – and we'll handle the rest. It's that easy!

Everything Managed For You
You will be assigned a dedicated scheduling expert to take care of everything from start to finish.

Experts Here to Help
Our scheduling experts are here to give you the best expert guidance on how to save money and ensure success.