October 1, 2022
Are you in the discovery phase and need to take an international deposition in Belgium? We have the most up to date information on deposing a willing witness in Belgium post-Covid.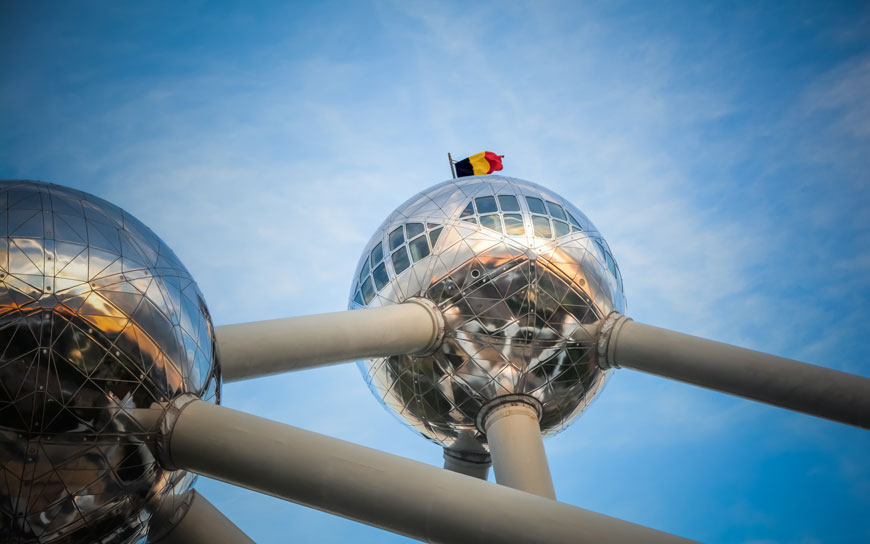 The Hague Evidence Convention enables U.S. litigants to obtain the testimony of a willing Belgian resident without any special formalities or involvement of foreign courts. Here is the official statement from the U.S. Department of State website about taking voluntary depositions of willing witnesses in Belgium https://travel.state.gov/content/travel/en/legal/Judicial-Assistance-Country-Information/Belgium.html:
In civil cases, attorneys from abroad are allowed to depose anyone in Belgium provided that they are willing witnesses and provided that this procedure does not create procedural issues for the requesting party or implicates the legal rights of the requested party. In criminal cases, it is a fairly common practice to take voluntary depositions of witnesses (or often also victims) at a lawyer's office.
Such requests for an 'informal deposition' are acceptable as long as the witness (1) is willing to testify; (2) is not (also) as suspect or accused involved in a related Belgian criminal case or wanted by a third country or prosecuted in a third country; and therefore (3) as long as the deposition has no influence on an ongoing Belgian criminal case.
Oral depositions or depositions on written questions may be taken by U.S. consular officers or by private attorneys from the United States or Belgium at the U.S. Embassy, or at another location such as a hotel or office, either on notice or pursuant to a commission.  If the services of a U.S. consular officer are required to administer an oath to the witness, interpreter and stenographer, such arrangements must be made in advance with the U.S. embassy directly.
Breaking it down – Key tips for Belgium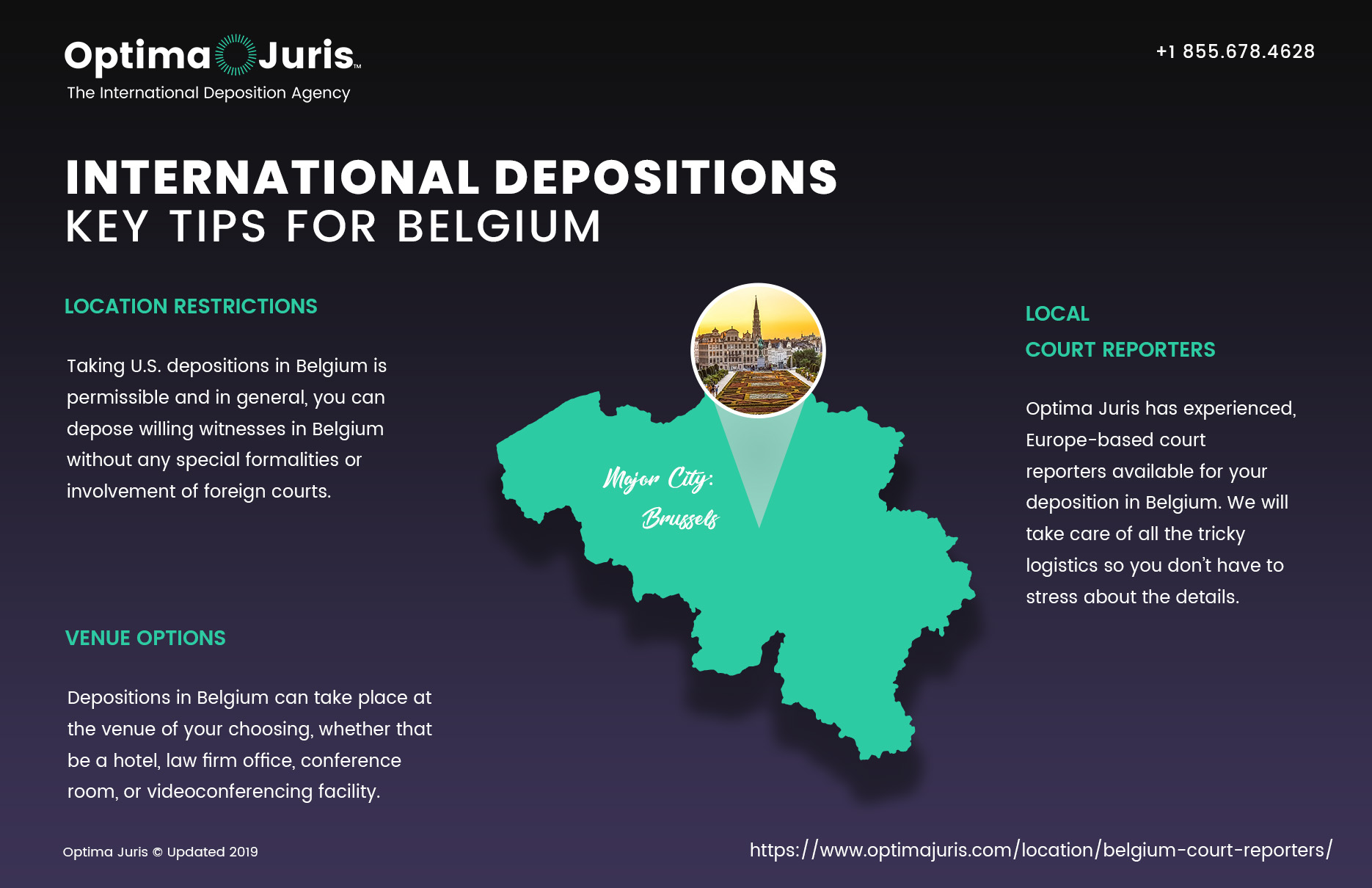 Recommendations
Give yourself enough time
Always be sure to plan as far in advance as possible – we suggest 3 – 4 weeks. The further you plan ahead, the more likely it is that you'll be able to locate and book the right court reporter, legal videographer, and/or interpreter for your deposition.
Local court reporters in Belgium
Optima Juris has experienced, Europe-based court reporters available for your deposition in Belgium. We will take care of all the tricky logistics so you don't have to stress about the logistics.
Venue Options
Depositions in Belgium can take place at the venue of your choosing, whether that be a hotel, law firm office, conference room, or videoconferencing facility.
Any questions? Optima Juris is the leading provider of U.S. depositions in Belgium and we are happy to assist you in any way possible. Please feel free to contact us at any time at: depos@optimajuris.com, or visit our informational quote request page for Belgium at: http://optimajuris.com/court-reporter-belgium/