July 13, 2016
Here at Optima Juris we absolutely love helping our clients find solutions to difficult or challenging international depositions. We recently had a client who needed our help setting up several depositions with interpreters in two locations in France. Of course, we were more than ready to tackle the project.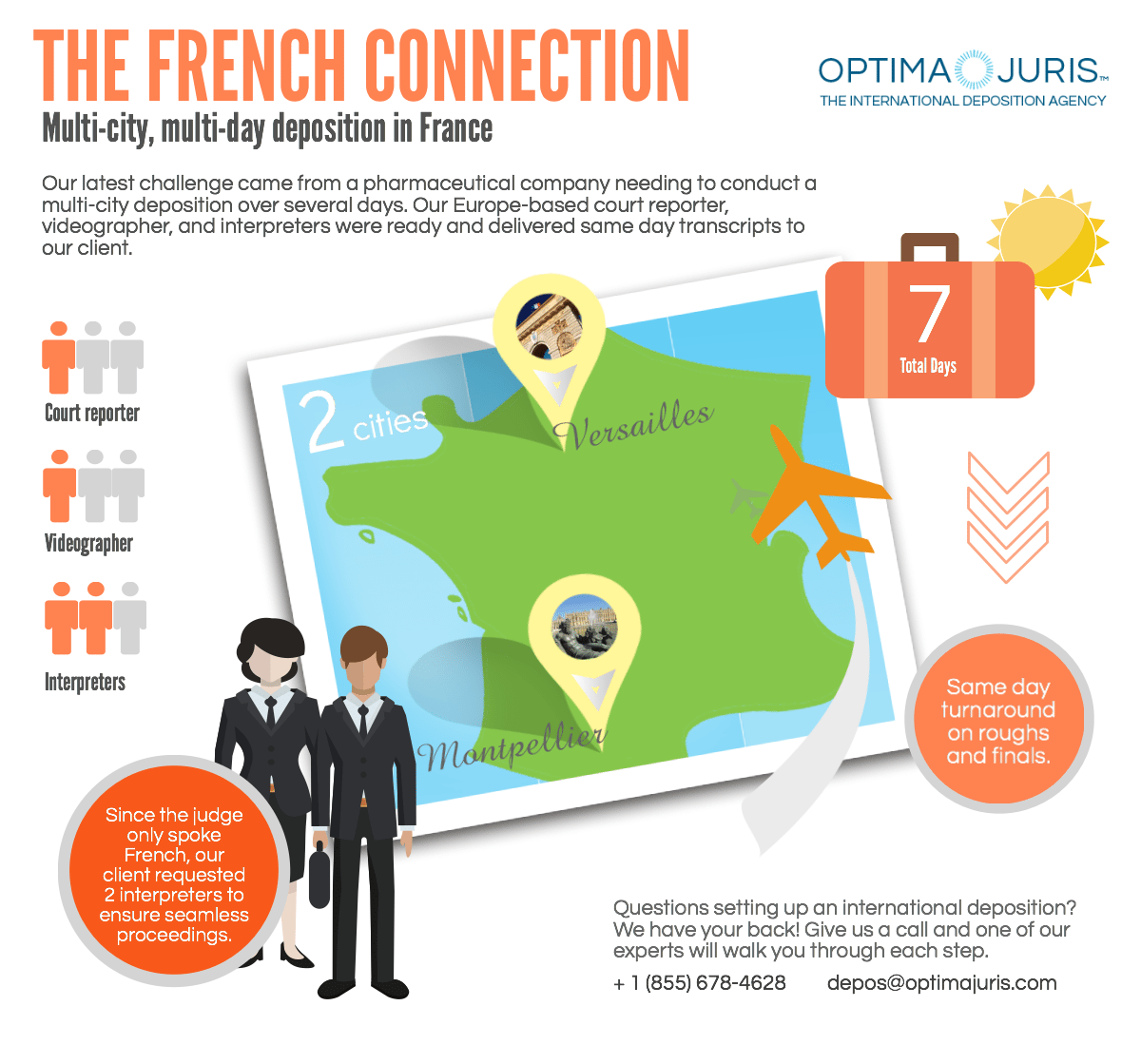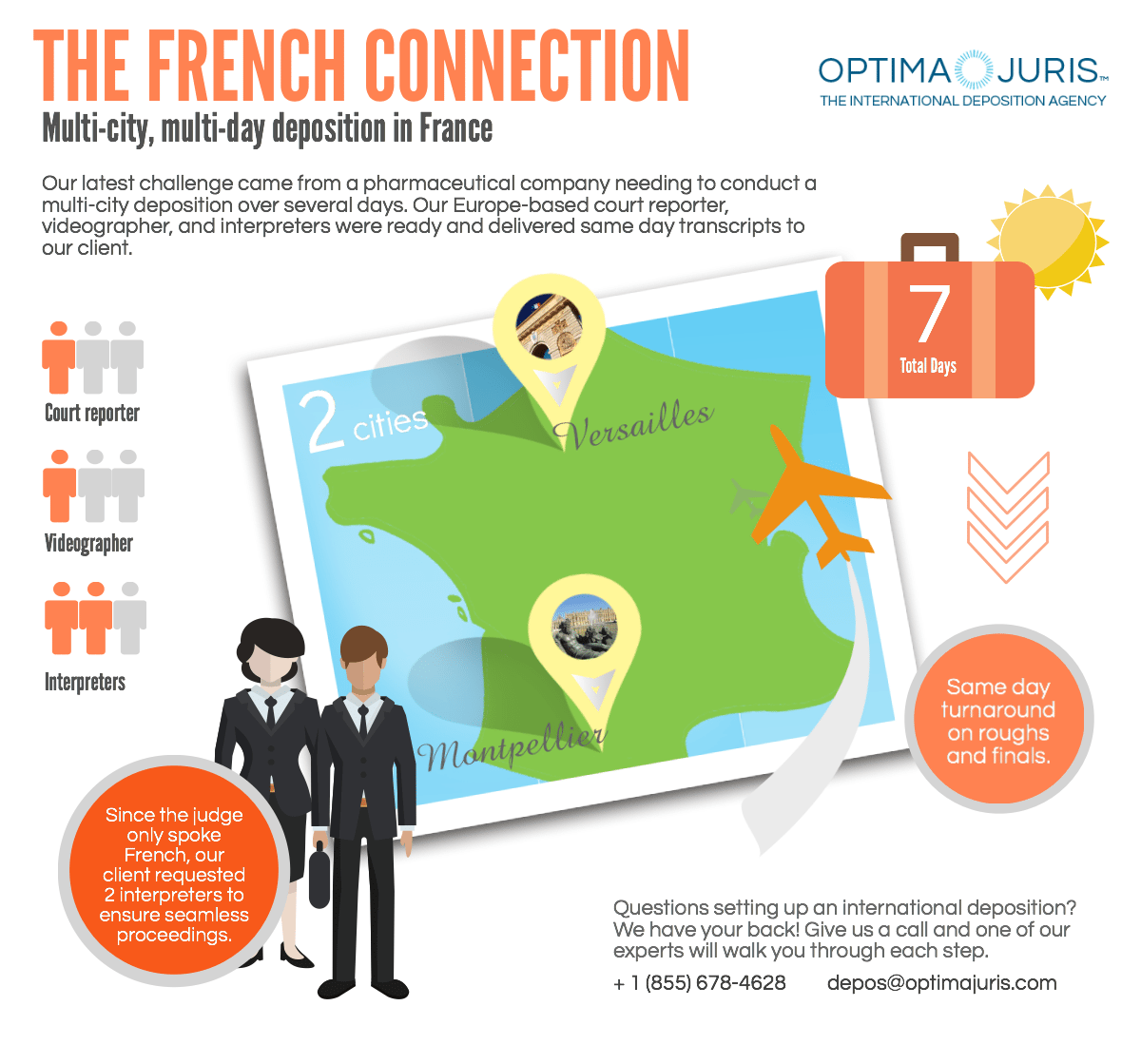 The Challenge:
A pharmaceutical company needed to schedule depositions in two cities, Versailles and Montpellier, over 7 days. The judge only spoke French and the client needed a same day turnaround on roughs and finals.
Our Solution:
We quickly mobilized our Europe-based court reporter, videographer, and two interpreters to cover all of the proceedings. The team worked quickly and efficiently to deliver same day roughs and finals over the 7 days. The deposition was a multi-tracked success and everything went off without a hitch.
About Us
Optima Juris has been helping law offices across the globe find the highest quality certified court reporters, legal videographers, and interpreters for over 15 years. If you should have any questions about international depositions, please do not hesitate to contact us or fill out a free quote to see how we can make your international deposition a complete success.