Get connected with a Global Deposition Expert
Fill out this simple, free quote request and we will be in touch within 24 hours (usually much sooner) with details on how we can help.
Optima Juris LLC will not share your information with any outside parties.
Global Deposition Assistant
Optima Juris has an exciting position available for a hard-working and driven person looking for a full-time position with flexible hours and some ability to work from home.
As a Global Deposition Assistant, you will be responsible for assisting with the following activities:
1. Sales: working with attorneys needing to schedule court reporters, legal videographers, and interpreters

2. Scheduling and coordination: locating the best court reporters, legal videographers, and interpreters worldwide using our proprietary database, and managing their scheduling and travel arrangements for depositions. You should understand legal depositions and be able to work with deposition professionals in a supportive and collaborative spirit

3. Production and operations: helping to ensure that transcripts and legal video are produced and delivered correctly and on-time

4. Bookkeeping and invoicing: assisting with the tracking of expenses and assisting our bookkeeper with creation of invoices for our deposition jobs using QUICKBOOKS
To be considered you MUST:
• Have prior experience as a court reporter, as a professional working at a court reporting agency, or have prior experience working in legal administration.

• Be intelligent, well-written, professional, extremely organized, and with a very high level of attention to detail.

• Be able to respond quickly and professionally to emails — at any time, day or night, this is a crucial requirement in ensuring that our clients receive the best service in the industry.
You should apply if you are:
• Motivated and willing to go the extra mile to prove yourself.

• A working parent with children who seeks flexible hours.

• Looking for the opportunity for growth.
If you feel you have what it takes for this position and would like to learn more, please email us a letter of introduction telling us about yourself, your professional experience, and how you feel you can contribute to our company. Please also attach a CV. Candidatures will only be considered with a well-written letter of introduction and CV.
Thank you for your kind attention to this job posting. We look forward to hearing from you. We kindly ask that you abstain from replying to this posting should you not meet the experience requirements stated above.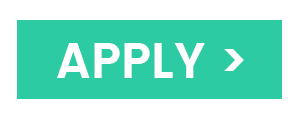 About Optima Juris
It all began in 2000 with an innovative vision: a U.S. based firm exclusively dedicated to arranging depositions outside of the U.S. From this simple concept Optima Juris was born.
Today Optima Juris has become much more than just a court reporting agency. Our constant striving for perfection in the way we provide international deposition services—court reporters, legal videographers, interpreters, and conference facilities—has led to new and exciting ways to better serve our customers. Above all, our aim is to provide our clients with a hassle-free and joyful experience that will have them singing our praises.
Our Location
Our Team